This homemade taco seasoning recipe will have you making your own seasoning mix and skipping the store-bought packets from now on.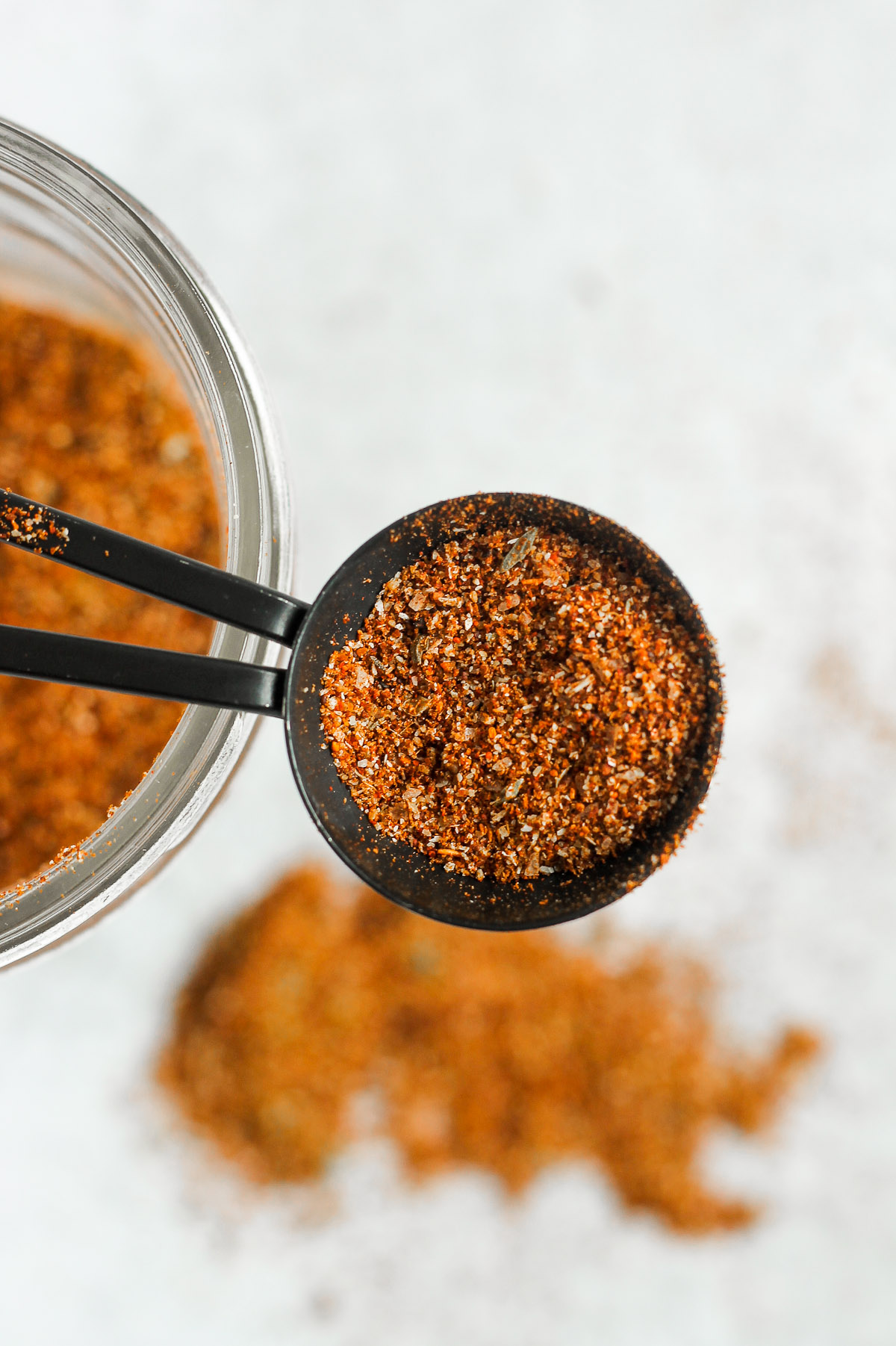 I've made so many batches of homemade taco seasoning, it's about time I share it with you! I typically double this recipe and keep in a mason jar next to all my other spices. When it comes time for tacos or my one-dish baked fajitas, I'm all set.
What Do I Need to Make This Homemade Taco Seasoning Recipe?
Chili powder
Cumin
Paprika
Garlic
Dried oregano
Onion powder
Salt
And if spicy is your thing, try adding some red pepper flakes (P.S... spicy is not my thing).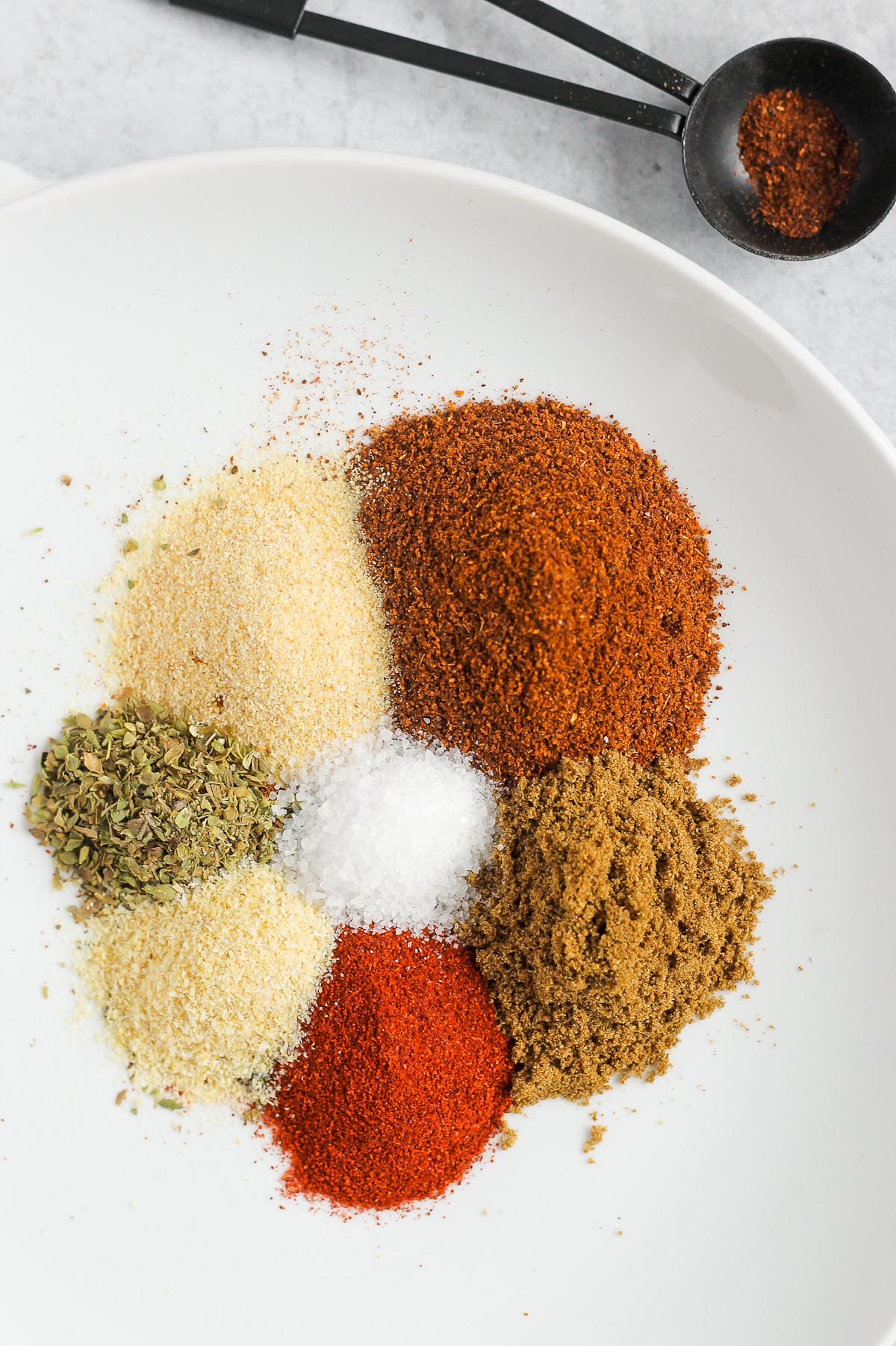 Is This Healthier Than Store-Bought?
Aside from homemade taco seasoning tasting better, it's so much better for you!
So, let's talk about the packet of seasoning mix from the store for just a second.
I know, seems strange that a packet of seasoning can have some "not-so-good-for-you" ingredients, doesn't it? I mean, it's seasoning! How can it be that bad, right!?
Store-bought packets of taco seasoning may contain the necessary spices, but in addition to spices they typically contain some/or all of the following:
Maltodextrin - this is an artificially produced thickener and is typically derived from GMO corn.
Silicone dioxide - this is an anti-caking agent that improves the texture and shelf life of the product. Silicone dioxide can be found naturally, but when you see it listed as an ingredient in your food you can pretty much be sure it was created in a lab... no thanks!
MSG - known as monosodium glutamate, it's primary reason for being added to foods it to boost flavor (ummm… how about we add some actual real flavor instead? There's an idea!).
Sugar - why does there need to be sugar in taco seasoning?
Spices - yes, sometimes it's listed as just "spices" – this is questionable… what kind of spices are we talking about?
Natural flavor - hmmm? Probably not natural since anyone can just use the term "natural flavor" and there are no regulations on what this actually means.
In my mind, if you can't buy an ingredient yourself, you should avoid it in your food. I'll pass on all of these ingredients and stick with the homemade stuff. How about you?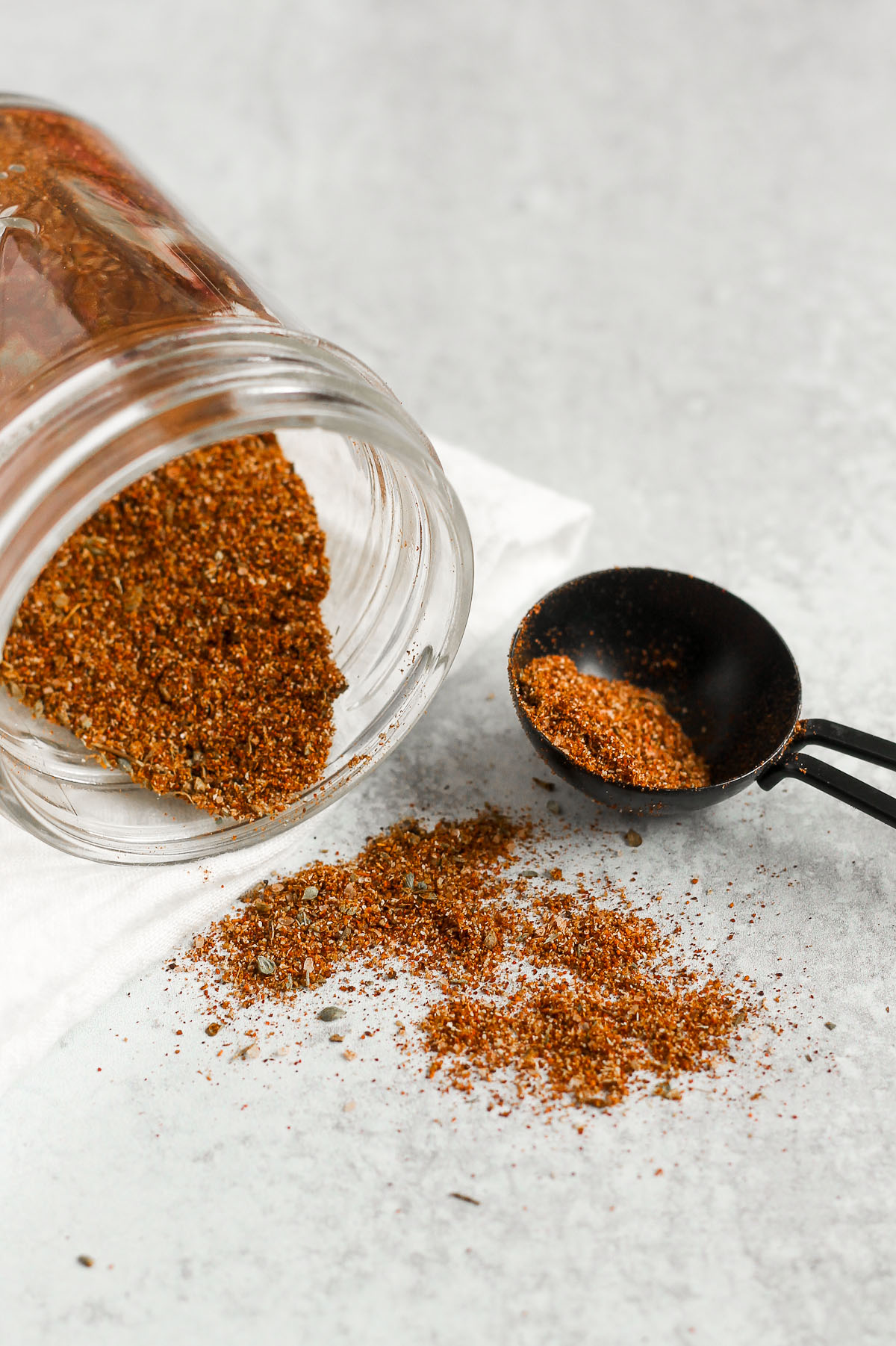 How Much Do I Need To Use?
You can use between about 4 tbsp. of this taco seasoning per pound of meat that you are making. I also add in about ⅓ cup water with the seasoning to create more of a sauce.
As I previously mentioned, I double or triple this recipe so I always have a lot on hand. We eat a lot of Mexican inspired dishes around here, so it's good to have it ready!
Other Homemade Ingredients I Think You Might Like
Easy Homemade Teriyaki Sauce (gluten-free and soy-free)
Whipped Coconut Cream
Kale Pesto (dairy free)
Did you make this homemade taco seasoning recipe? Please let me know what you think! Leave a comment below, give me a star rating, and/or share a photo on Instagram and mention @CleanPlateMama.
Eat Clean.Be Healthy!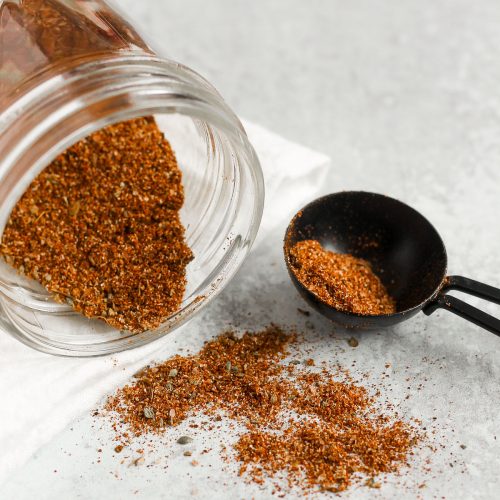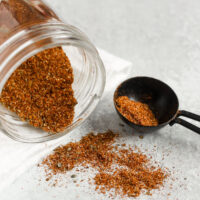 Homemade Taco Seasoning
This homemade taco seasoning recipe will have you making your own seasoning mix and skipping the store-bought packets from now on.
Print
Pin
Rate
Servings:
4
tbsp. seasoning mix
Ingredients
2

tbsp.

chili powder

2

tsp.

cumin

2

tsp.

paprika

2

tsp.

garlic powder

1

tsp.

dried oregano

1

tsp.

onion powder

1

tsp.

fine sea salt
Instructions
Add all ingredients to mason jar, or airtight container. Shake until combined.

Store in an airtight container at room temperature. Will stay good for up to a year.
To Use
Use roughly 4 tbsp. of seasoning per pound of ground meat.

After meat has finished cooking, add ⅓ cup water, plus 4 tbsp. (or to taste) of taco seasoning per pound of meat. Allow to simmer for a few minutes prior to serving.
Notes
If you like a little spice, try adding some red pepper flakes.
I always double/triple the recipe so I have plenty to store and on-hand when I'm in need of taco seasoning. 
Nutrition
Calories:
53
kcal
|
Carbohydrates:
10
g
|
Protein:
2
g
|
Fat:
2
g
|
Saturated Fat:
1
g
|
Sodium:
607
mg
|
Potassium:
301
mg
|
Fiber:
5
g
|
Sugar:
1
g
|
Vitamin A:
3457
IU
|
Vitamin C:
1
mg
|
Calcium:
77
mg
|
Iron:
4
mg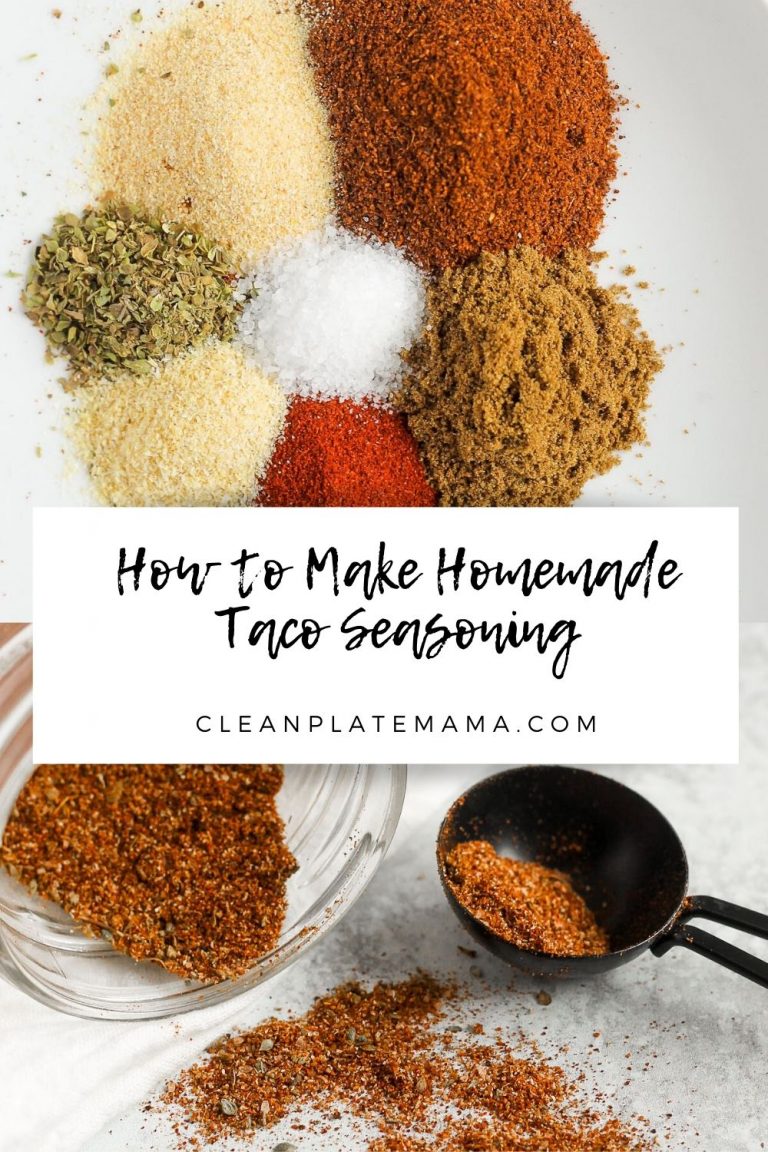 Resources
https://draxe.com/nutrition/maltodextrin/
https://draxe.com/nutrition/what-is-silicon-dioxide/