Powdered coconut sugar is a healthier alternative to refined powdered sugar. Making it is simple! Powdered coconut sugar can easily be made into a glaze, or frosting, for your favorite baked goods.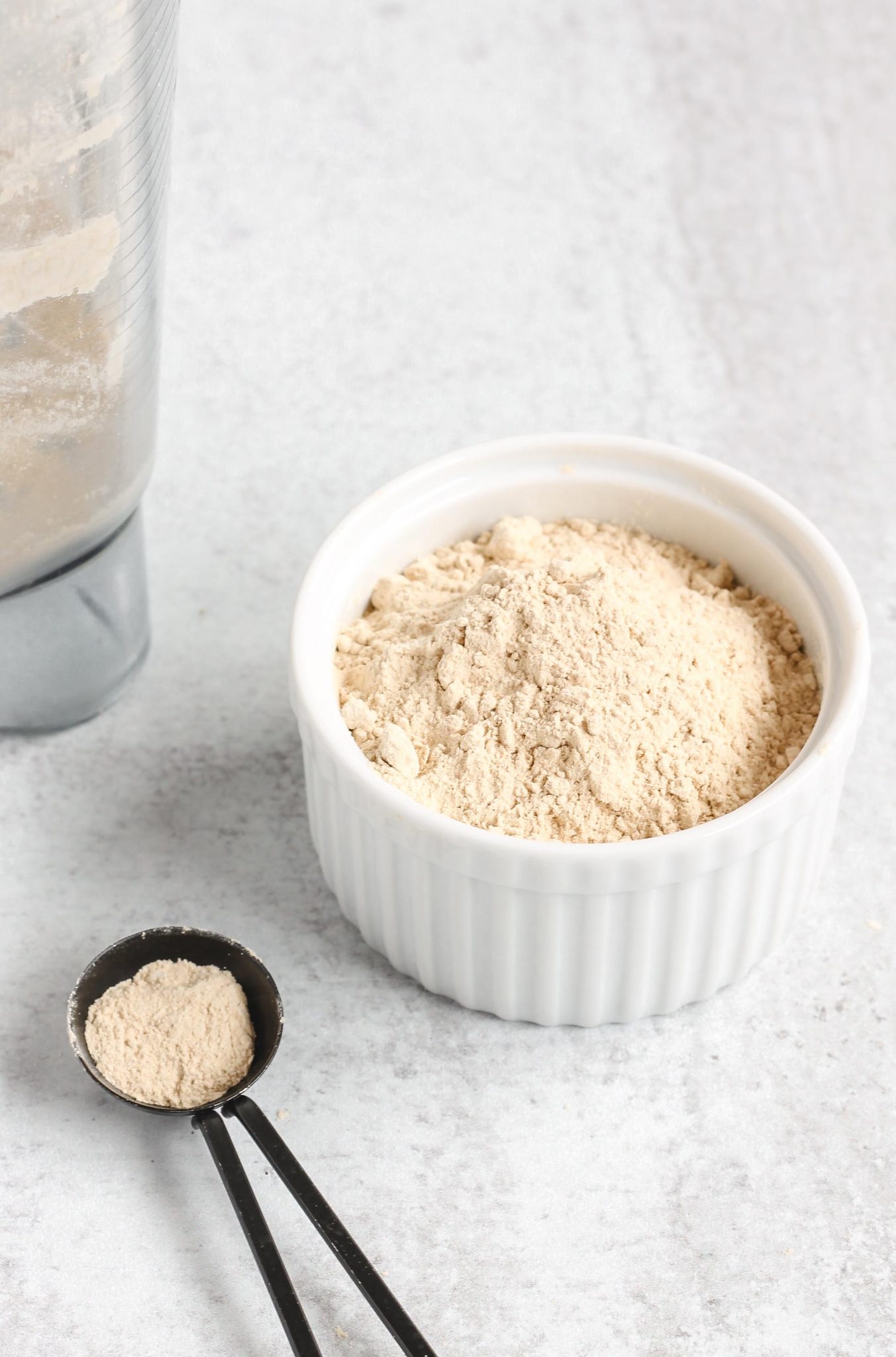 What is Coconut Sugar?
Coconut sugar comes from the blossoms of the coconut tree. The coconut blossoms create a sweet nectar/sap that is turned into a syrup like substance. It is then boiled and dehydrated to become sweet, coconut sugar crystals.
Coconut sugar can also be called coconut palm sugar, and its' a great substitute for regular sugar in most recipes.
What Does Coconut Sugar Taste Like?
If you're not a fan of coconut, don't worry; coconut sugar does not taste anything like coconut. It has a light caramel flavor, and is more similar to brown sugar in taste.
Is Coconut Sugar Healthy?
All things considering, no, coconut sugar is not healthy. However, coconut sugar is considered a natural/unrefined sugar, but by no means is it a health food.
Coconut sugar is less processed than regular white table sugar. Regular white sugar goes through extreme processing and is stripped of any nutrients. Due to coconut sugar's minimal processing, it does retain some of its natural vitamins and minerals. However, you would have to consume mass amounts of coconut sugar to benefit from the vitamins and minerals. And this would just outweigh the benefits due to all the sugar you'd need to consume. So, don't go counting your nutrient intake when you consume coconut sugar 🙂
At the end of the day, sugar is sugar, and should be consumed in moderation. However, lucky for us, there are some "cleaner" sugars that are more natural, and that is where coconut sugar comes in.
What's my favorite, you ask!? Nutiva Organic Coconut Sugar; I love every product Nutiva makes!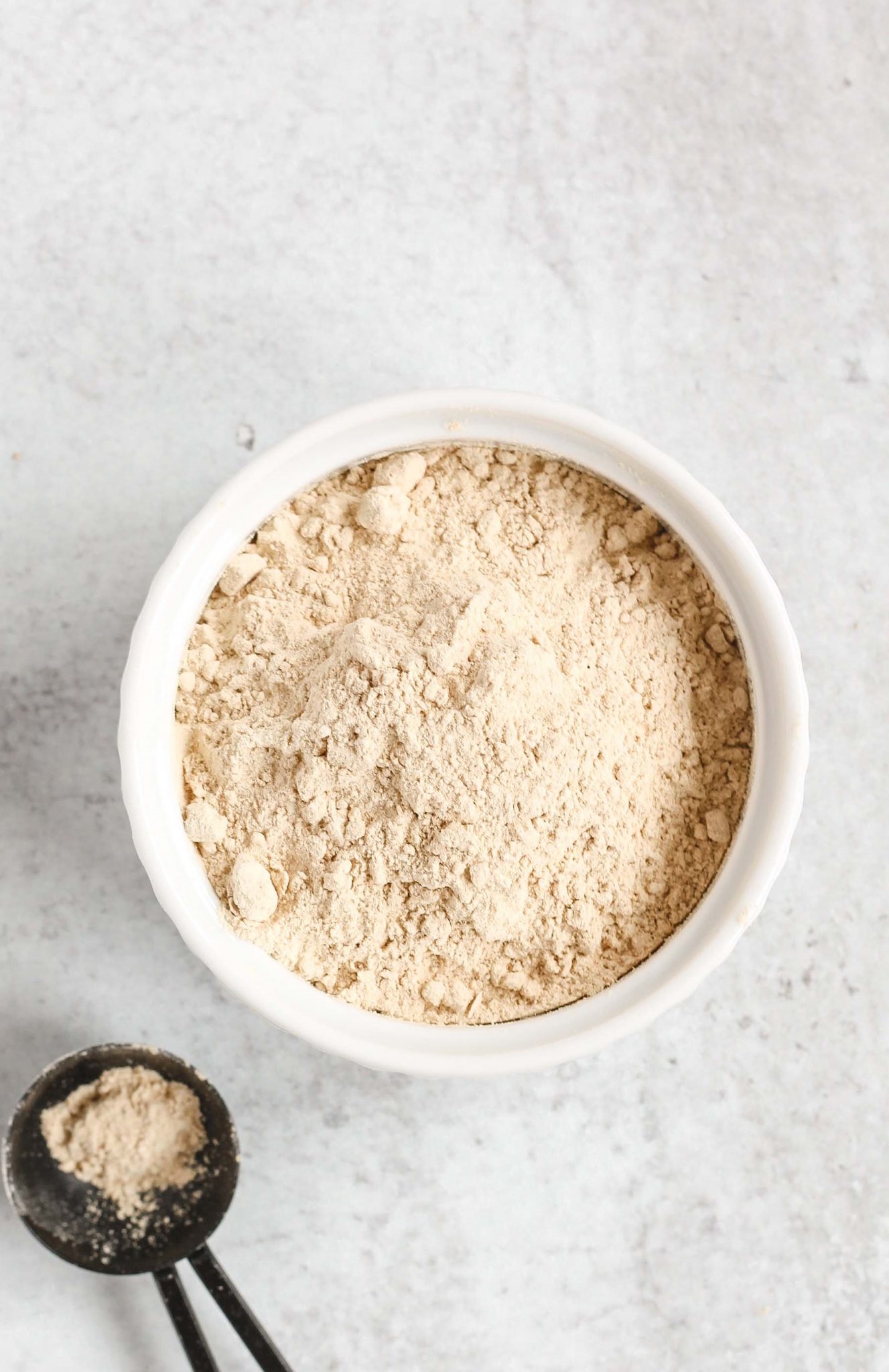 How to Make Powdered Coconut Sugar
Making coconut powdered sugar couldn't be easier.
You will need 1 cup of coconut sugar and 1 tbsp arrowroot powder/starch (or tapioca flour/starch). Blend both together in a high-speed blender for about 30-45 seconds until light and powdered. And voila… powdered coconut sugar.
Told you it was easy!
Fun fact: both arrowroot and and tapioca starches are also called flours and/or powders. If it's labeled as arrowroot or tapioca, it's all the same thing.
Can I Use a Food Processor to Blend?
I don't recommend using a food processor, as it's just not powerful enough. You could however use a coffee grinder if a high-speed blender isn't an option.
What is Powdered Coconut Sugar Used For?
Like regular powdered sugar (also known as confectioner's sugar), coconut powdered sugar is best for glazes on baked goods or to add to butter or cream cheese to make frosting. I love it as a glaze on my Almond Flour Blueberry Lemon Loaf.
You should be aware though, that powdered coconut sugar has a light brown hue to it. And when made into a glaze or frosting, it will be brown. So, unlike regular powdered sugar, it will not be a nice bright white. You definitely can't dye this, and need to be okay with a brown glaze/frosting. But sometimes you need to sacrifice health for looks, right!?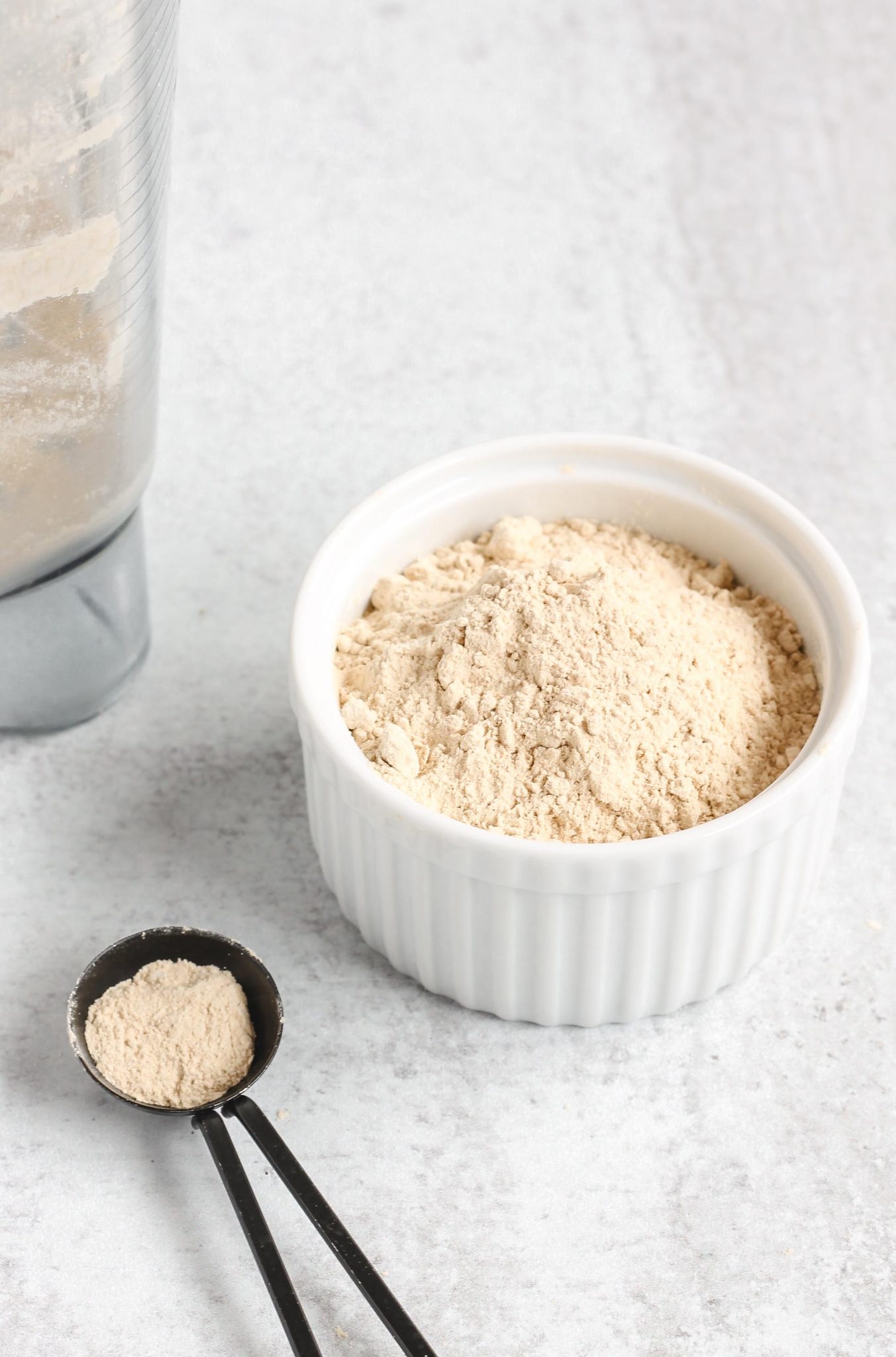 Other Better-for-You Ingredient Recipes You Might Like
Whipped Coconut Cream
Homemade Taco Seasoning
Easy Soy-free Teriyaki Sauce

If you make this powdered coconut sugar, please let me know what you think! Leave a comment below and/or share a photo on Instagram and mention @CleanPlateMama!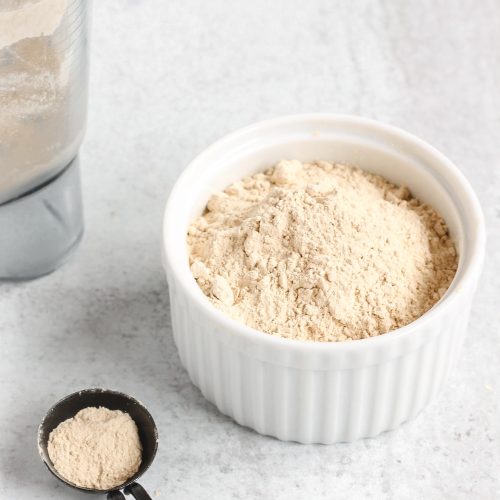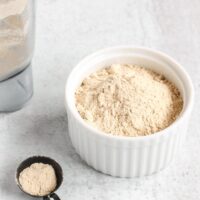 Powdered Coconut Sugar
Powdered coconut sugar is a healthier alternative to refined powdered sugar. Making it is simple! Powdered coconut sugar can easily be made into a glaze, or frosting, for your favorite baked goods.
Print
Pin
Rate
Ingredients
1

cup

coconut sugar

(also called coconut palm sugar)

1

tbsp.

arrowroot starch/flour

(tapioca starch/flour works too)
Instructions
Add coconut sugar and arrowroot starch to a high-speed blender or coffee grinder.

Start by blending on med-low speed and then increase to high. Blend for 30-45 seconds, or until it's light brown in color and a powdered texture is formed. Let sit for 30 seconds in blender so you don't get blasted with a cloud of powdered sugar smoke 🙂

Store powdered coconut sugar in a mason jar or another airtight container.
Notes
Recipe makes about 1 ¼ cup powdered coconut sugar. Nutrition information is calculated off of 1 tablespoon. 
You can sub tapioca starch/powder, or even corn starch, for the arrowroot starch/powder (arrowroot and tapioca starches are sometimes labeled as flours or powders; as long as arrowroot or tapioca is called out, it's the same thing).
Powdered coconut sugar is a great substitute for white powdered sugar in glazes and frosting. Powdered coconut sugar is brown though; your glaze and frosting will be brown, not white like when using regular powdered sugar. 
Nutrition
Calories:
29
kcal
|
Carbohydrates:
8
g
|
Protein:
1
g
|
Fat:
1
g
|
Sodium:
16
mg
|
Fiber:
1
g
|
Sugar:
5
g
Resources:
https://www.goodhousekeeping.com/health/diet-nutrition/a31737208/coconut-sugar-nutrition/
https://draxe.com/nutrition/coconut-sugar/